BioMin shop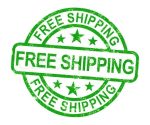 Aust: 4 and 6 or more tubes
NZ: 6 – 11 tubes
Retail orders only

International Customers
Please order quantities of either 1,2,3,6 or more
Prices in Aust dollars = approx US$8.45
NZ orders save 10%.
Chrome is recommended.  EDGE not working with the shop. Firefox works but the confirmation page can fail, a successful confirmation email is sent.
Free tube of BioMin toothpaste for returning customers
"Amazing Product"  "Excellent Product"  "Love this toothpaste"
Reviews help new customers gain confidence in BioMin, leading to trial and dental happiness.
Leave a review on ProductReview.com.au and we will reward you with a full sized free tube with your next order
BioMin F:  https://www.productreview.com.au/p/biominf.html
BioMin C:  https://www.productreview.com.au/p/biomin-c.html
Steps:
Leave a review at ProductReview.com.au  (takes a couple of minutes)
Send an email to BioMinToothpaste@LAZARK.com.au advising a review has been left. Once it goes live we will send you a voucher code.
On your next order add the voucher at the checkout.  (Please note due to shipping costs we can only  include the free tube with order quantities of 1,2,3 6 or more
T's & C's
Offer can be taken up once per customer.
Offer will only be fulfilled with your next order and only for orders of 1,2,3, 6 or more tubes.
Your review needs to be published before the voucher code is supplied.
You previously have had to purchase BioMin from our website or eBay.
Offer ends 31.12.2018 ( Vouchers code valid to 01.03.2019)
USA Special US$10.25 ea for 6 tubes F (US$61.50*) delivered
Terms :
To receive a discount – select 6 Pack of BioMin F, not 6 single units
Pricing is charged in Australian dollars.
Total price of goods = AUD $85.42 at an exchange rate of  1 AU$ = 0.72 = US$61.50 (Approx price depending on daily rate)
Tracking not included – for tracking please select upgrade option in shop.
If you add additional items to the cart they will benefit from reduced freight costs
Delivery time expected around 14 days.
USA Special US$9.75 ea for 12 tubes F (US$117*) with tracking
Terms :
To receive a discount – select 12 Pack of BioMin F, not 12 single units
Pricing is charged in Australian dollars.
Total price of goods = AUD $162.50 at an exchange rate of  1 AU$ = 0.72 = US$117 (Approx)
Tracking included
Delivery time expected 5 – 10 business days
USA Special US$10.50 ea for 12 tubes F (USD$126)* DHL express
Terms :
To receive a discount – select 12 Pack of BioMin F, not 12 single units
Pricing is charged in Australian dollars.
Total price of goods = AUD $175 at an exchange rate of  1 AU$ = 0.72
Tracking included
Delivery time 2-4 business days
Shipping rates:   Retail Australia
Free standard shipping available in Australia

1  tube $8.00
2 tubes $6.00
3 tubes $6.00
4 tubes  Free
5 tubes $3.00
6 tubes or more

Free

Standard shipping to Australia 1-7 days
Shipping rates:  Retail New Zealand
Free standard shipping:

 NZ 5- 10 working days
0-3 tubes $10.00
4-5  tubes $6.00
6-11 tubes

Free

12 tubes or more $6
Add Tracking $6
 Pricing
Wholesale customers must login to see specific pricing.
Retail pricing including GST
Wholesale pricing excluding GST
NZ orders will have GST removed at check-out. Note once logged in and delivery address of NZ is selected – discount price is shown
Shipping rates:  Wholesale Australia
1 case $11
2 – 3 cases $15
4- 8 cases $24