BioMin Toothpaste shop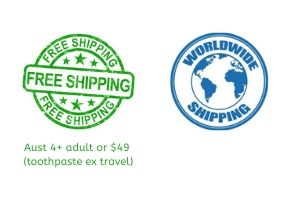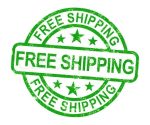 Aust: 4 +  full sized tubes or $49+ (toothpaste ex travel)

1 Tube BioMin F = Approx US$8
BIOMIN F

: New stock arrives Mon / Tuesday
COVID-19 : USA Shipping is suspended email  to receive updates.
Free tube of BioMin toothpaste for returning customers
Let the world know how about your BioMin experience.
Reviews help new customers gain confidence in BioMin, leading to trial and dental happiness.
Leave a review on ProductReview.com.au and we will reward you with a full sized free tube with your next order
BioMin F:  https://www.productreview.com.au/p/biominf.html
BioMin C:  https://www.productreview.com.au/p/biomin-c.html
Steps:
Leave a review at ProductReview.com.au  (takes a couple of minutes)
Send an email to BioMinToothpaste@LAZARK.com.au advising a review has been left. Once it goes live we will send you a voucher code.
On your next order add the voucher at the checkout.
T's & C's
Offer can be taken up once per customer.
Offer will only be fulfilled with your next order.
Your review needs to be published before the voucher code is supplied.
Proof of purchase may be requested.
Offer ends 31.12.2020
BioMin F :  swipe for more variants ↔
BioMin F for Kids :

Strawberry 
BioMin F for Kids:

Strawberry 
BioMin C :  swipe for more variants ↔  
Accessories: swipe for more variants ↔

 
Postage Upgrades and Add Ons:

        
Postage upgrades and Add-ons:   swipe for more variants ↔

 
Shipping rates:   Retail Australia
Free standard shipping available in Australia (1-7 days)

1  tube $8.00 : 2 -3 tubes $6.00 (Full sized)
4+ tubes or 6 Kids size:  Free shipping
Shipping rates:  Retail New Zealand
 NZ 5- 10 working days
0-3 tubes $10.00 : 4-5  tubes $6.00 : 6-11 tubes $8,  12+ $10
 Pricing
Wholesale  login to see specific pricing. /  do not receive bonus items or free shipping
Retail inc GST / Wholesale ex GST