BioMin Toothpaste shop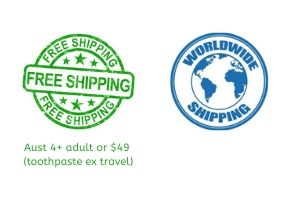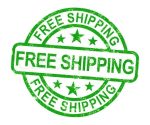 Aust: 4 +  full sized tubes or $49+ (toothpaste ex travel)

1 Tube BioMin F = Approx US$8
Free Tube for returning customers
Let the world know how about your BioMin experience.
Reviews help new customers gain confidence in BioMin, leading to trial and dental happiness.
Leave a review on ProductReview.com.au and we will reward you with a full sized free tube with your next order
BioMin F:  https://www.productreview.com.au/p/biominf.html
BioMin C:  https://www.productreview.com.au/p/biomin-c.html
BioMin Kids: https://www.productreview.com.au/listings/biomin-f-for-kids-toothpaste
Steps:
Leave a review at ProductReview.com.au  (takes a couple of minutes)
Send an email to BioMinToothpaste@LAZARK.com.au advising a review has been left. Once it goes live we will send you a voucher code.
On your next order add the voucher at the checkout.
T's & C's
Offer can be taken up once per customer.
Offer will only be fulfilled with your next order.
Your review needs to be published before the voucher code is supplied.
Proof of purchase may be requested.
Offer ends 31.12.2020
How we package, is your order a present?
How your order will be packed :
Depending on the quantity purchased we may remove your tube from its carton and place the tube in bubble wrap / craft paper or loose in a box. We have found that tubes travel better when bubble / craft wrapped. We may also place tubes loose (but well packed) in a box to help keep freight costs down.
Tubes ordered :
1 – 4 : tubes generally bubble or crate paper wrapped  and placed in compostable bag.
5 -11: tubes normally sent in a box, we will normally send  4-6 tubes in cartons with the balance loose.
12 tubes : These are normally all shipped in cartons
Is your shipment a present?
We can ship your order with all your tubes in their cartons in boxes, the additional postage cost in normally $3-$4. If you need this service please email contact_us@lazark.com.au
USA Customers Please READ!!!
If you are in the USA:
LAZARK PTY LTD is unable gain or offer product or usage insurance to you.  For you to purchase BioMin or any product from us we need you to sign a waiver that indemnifies / takes away your ability to take legal action against us.   Why can't we get insurance?  It's not because BioMin is deemed dangerous, it's because the US is a litigious country and international insurers want huge sums of money to offer insurance. We have insurance for the rest of the world.
What do you need to do:  Print,  sign, scan and email the following to us:  BioMinToothpaste@LAZARK.com.au
 INDEMNITY of LAZARK PTY LTD FOR THE SALE / SUPPLY OF BIOMIN TOOTHPASTE
I ………….   am purchasing BioMin Toothpaste from Lazark Pty Ltd of Australia. I understand that LAZARK is not able to provide any product or usage insurance on the product. I am purchasing the BioMin for my own personal consumption and will not give, distribute or sell the toothpaste to any other person or party.  In purchasing the BioMin Toothpaste from LAZARK PTY LTD  I forgo the right to make any type of claim direct or indirect against LAZARK its employees or directors with regards to any damage or complaint I may or have /  been caused by directly or indirectly from the usage of the BioMin Toothpaste.  I also forgo any rights to make claim against BioMin Technologies of the UK and any of its employees, agents or directors.
Signed
Date
Kiwi Special
Buy 4 tubes of BioMin F or BioMin C and get free shipping!
Swipe for more variants ↔
BioMin F for Kids:

Strawberry 
Postage Upgrades and Add Ons:

        
Shipping rates:   Retail Australia
Free standard shipping available in Australia (1-7 days)

1  tube $8.00 : 2 -3 tubes $6.00 (Full sized)
4+ tubes or 6 Kids size:  Free shipping
Shipping rates:  Retail New Zealand
 NZ 7- 14 working days
0-3 tubes $10.00, 4 tubes $6.00, 5-6 tubes $8, 7-10 tubes $10, 11+ $12
 Pricing
Wholesale  login to see specific pricing. /  do not receive bonus items or free shipping
Retail inc GST / Wholesale ex GST