BioMin toothpaste now comes in two variants
BioMin F
Low fluoride
Remineralising/repair toothpaste.
Our best selling, best performing toothpaste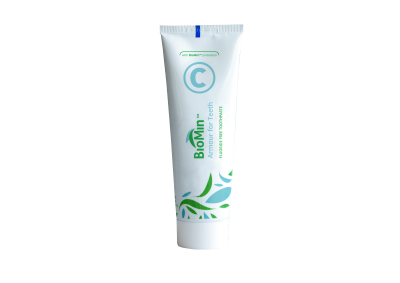 BioMin C
Fluoride-free
Remineralising/repair toothpaste.
New

high-performance toothpaste
Step 1
Fight decay
Neutralise Acids
Fights acids

Actively fights acids to stop demineralisation/decay

Slow release long acting

Low dose fluoride fights decay up to 6X longer than regular toothpaste.
Step 2
Remineralise/Repair
Reverse early decay
Essential minerals help repair / remineralise the tooth

Slow release calcium and phosphate helps repair and rebuild the tooth's surface.

Faster remineralisation rate

Available phosphate and calcium drive  speed of remineralisation
Step 3
Create Protective Armour
Defend future attacks
Creates an acid resistant armour coating

to help protect against acidic modern diets and decay

Stengthens teeth

Teeth become significantly more resilient against future acid attacks and decay
Our son's teeth are very susceptible to staining due to him being a mouth breather.  Usually approximately 2 months after his dental clean, the stains start to return.  We started using BioMin F after his last visit to the dentist. After 5 months his teeth are super white!! He has a more confident smile now [...]
BioMin F product benefits
Slow-release low dose fluoride a performance breakthrough!
Fights decay up to 6X longer!
BioMin F : Therapeutic fluoride available up to 12 hours
Regular toothpaste
BioMin F 530 ppm fluoride. Regular adult toothpaste approx 1,450 ppm.
Source: BioMin F Data on file.  Dentine Hypersensitivity: Advances in Diagnosis, Management, and Treatment
Fluoride fights decay and protects teeth. BioMinF's patented technology turns the tables on traditional toothpaste by using fluoride much more efficiently.  BioMinF contains up to 60% less fluoride but retains therapeutic (beneficial) levels in the mouth up to 6X longer than standard toothpaste.
The availability of fluoride, calcium and phosphate creates an armour on the tooth's surface.  This armour helps protect the tooth against further decay (caries) and helps shield against acids.  When the tooth comes under attack BioMinF releases additional essential minerals to help further protect the tooth.
A constant supply of low levels of fluoride in biofilm/saliva/dental interface is considered beneficial in preventing dental decay. 2 
For fluoride to be beneficial for longer than the time of brushing, fluoride needs to be deposited and slowly released.
Professor Ten Cate
A constant supply of low levels of fluoride in biofilm/saliva/dental interface is considered beneficial in preventing dental decay. 2 
Professor Ten Cate
Optimal remineralization depends on the enamel surface's being exposed to low concentrations of calcium, phosphate and fluoride for prolonged periods.
Prof: Garcia-Godoy
Editor: American Journal of Dentistry
BioMinF high-performance repair and remineralising toothpaste.
Remineralisation
For the remineralisation process to take place calcium and phosphate must be available within saliva. The addition of fluoride drives the remineralisation process and also hardens the tooth.
BioMinF shows a higher remineralisation rate
BioMinF shows a higher remineralisation rate than many retail remineralising kinds of toothpaste and dental products. Scientists believe that the slow release of fluoride, calcium and phosphate of BioMinF is the reason for the high remineralisation rate.
BioMinF retards demineralisation with active acid resistance
Acids in the mouth cause demineralisation, decay and cavities. BioMinFs breakthrough technology releases additional essential minerals when under attack from acids. This helps retard demineralisation in 2 ways:
The release of minerals helps neutralise the acids.
A fluorapatite armour coating is formed. This coating hardens the tooth and is more acid resistant.
Remineralisation rates: BioMin F outperforms significantly
Data on file : Queen Mary University London
Remineralisation rate: Mass gained (gcm-2Hr-1X10-5)
Data on file : Queen Mary University London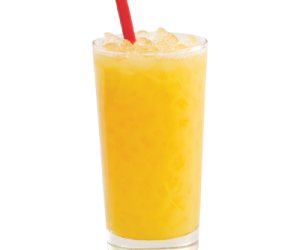 BioMinF combats sugar & acids
Modern diets are full of sugar. BioMinF works harder when under attack.
Modern diets are full of sugars, bacteria in the mouth turns these sugars into acid. Acids attack teeth leading to decay (caries). BioMinF actively works to neutralise acids in the mouth helping stop demineralisation and decay.
BioMinF helps protect receding gumlines:
Internal occlusion of dental tubules with acid resistance
With ageing, the gum line can recede exposing dentinal tubules. New technology has enabled a portion of the BioMinF particles to be small enough to enter the tubules. BioMinF's unique formula helps create a preferential fluorapatite seal from within, for greater resilience to acid attack. Fluorapatite is created on the surface of the tooth and also preferentially on the appetite rich walls of the dentine tubules. This fluorapatite seal exhibits a high-level reduction in hydraulic conductance.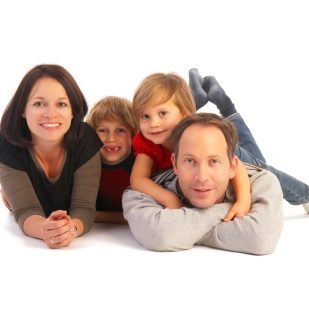 BioMinF family toothpaste: Up to 60% less fluoride – 6X more efficient.
Regular adult toothpaste 1400-1500 ppm
Children's 6+ toothpaste around 1,000 ppm.
BioMin F  only 530 ppm.
BioMioF's slow release mechanism uses fluoride up to 6X more efficiently than regular toothpaste!  Lower fluoride levels reduces the chances of fluorosis and associated brown stain marks
* BioMinF Armour for Teeth® available fluoride content when packed 530 ppm. Standard toothpaste is generally 1400 to 1500 ppm.
Learn more about BioMinF and dental issues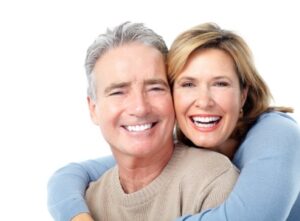 Healthier teeth for longer
The health of your teeth is fundamental to your quality of life. If you look after them properly it is possible to still have a full set of teeth into your nineties. To achieve this you need to have good oral hygiene all the way from childhood through to old age and also visit your dentist regularly.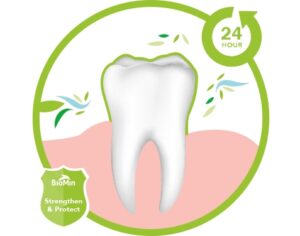 Enamel, Demineralisation and Remineralisation

The BioMinF molecule is able to slowly release fluoride, calcium and phosphate ions over a period of 8 to 12 hours. Effectively reducing demineralisation and help to increase remineralisation of the tooth and fight decay.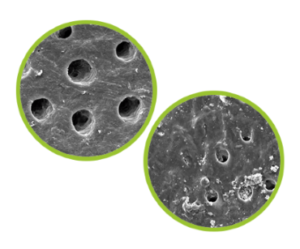 Exposed dentine and tubule occlusion
In healthy teeth or for those people generally less than 40 years of age the tooth's enamel protects the underlying layer of dentine. However, if the enamel becomes worn, cracked or the gum starts to recede with ageing the dentine (dentin) can become exposed.
References :
---
ten Cate J M, Featherstone J D. Mechanistic aspects of the interactions between fluoride and dental enamel. Crit Rev Oral Biol Med 1991; 2: 283–296.
ten Cate J M,  Contemporary perspective on the use of fluoride products in caries prevention.  British Dental Journal 214, 161 – 167 (2013)
ten Cate J M, Contemporary perspective on the use of fluoride products in caries prevention.  British Dental Journal 214, 161 – 167 (2013)