Sensitive teeth?
 99 reasons to choose
BioMin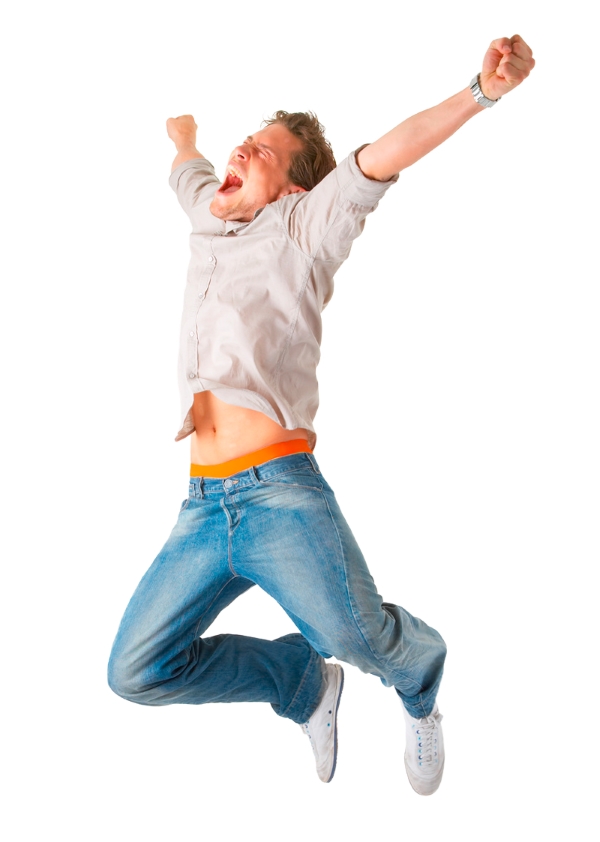 You have sensitive teeth, and you obviously want to stop the pain and displeasure.  You can use a supermarket mega brand of you could use BioMin an unknown brand that has rapidly become ProductReview.com.au undisputed No.1 rated dental product and brand.  BioMin is the new standard in sensitivity reduction. Yes, that is a big statement but let's try help you understand why we think it is true:
BioMin has 2 significant technical advantages over regular sensitivity toothpaste.
Works inside the tooth
Tooth sensitivity is caused by tiny holes (tubules) that cause the nerves to be stimulated, by hot, cold, sugar or even chocolate. Most sensitivity toothpaste cover over these tubules to stop the nerves being stimulated. BioMin works differently, it seals these tubules from within, for less sensitivity – (see our clinical papers where BioMin is compared against the Mega brands). The alternative way is to numb the nerve with potassium nitrate – this is seen as the cheaper less effective methodology.  Give BioMin time to work, if after 1 tube you don't see benefit – visit a dentist, there may be a cavity or a crack or other issue.
Creates an acid resistant outcome.
BioMin F can uniquely control the release of fluoride, this delivers a more acid resistant outcome for better sensitivity reduction.
Oral Health Foundation approves BioMin for sensitivity reduction.
The Oral Health Foundation's independent expert panel reviewed the studies relating to BioMin, and found it did live up to its claim's sensitivity and remineralisation. See – article
96 sensitivity reviews on BioMin toothpaste
These are customer reviews from our website and also ProductReview.com.au relating to sensitive teeth. BioMin has an average review score of 4.8 out of 5.0 which compared to its competitors is far better than any other toothpaste or sensitivity solution.  We can't guarantee BioMin will work for everybody, but there is a good chance. If sensitivity continues a visit to the dentist is recommended.
Brilliant!
I have sensitive teeth and receded enamel on gumline. It gets so painful that I need temporary fillings to cover it, but I've been able to go without having anything done to it since using this toothpaste. No adverse effects. Sarah A Perth
So Happy to Have Found This
I was so happy after doing some research on the net to find BioMin Remineralising Toothpaste. I had small niggles in two teeth and didn't relish the idea of having to spend more money at the dentist's. Now I've been using it twice a day for about a month and I'm glad to say the niggles have gone so I will continue to use it all the time. I am 80 years of age so if it can help my old teeth it can do anyone's. LIZB
Excellent product for sensitive teeth
The best toothpaste I have used for sensitive teeth. Would recommend and will continue to purchase. Was previously using tooth mousse, but have now been converted! Highly recommend this product  Claire
Massive Improvement
I've been using this product for about 2 months now and I've already noticed a massive improvement in the sensitivity of my teeth! I'm excited to see the even better long term results come to fruition as I continue to use this toothpaste. Rachel
Feeling the difference after a few months of use 🙂
I suffer from really bad sensitivity where even breathing in cold air just through my mouth would cause a sharp excruciating pain. Have been using this product now for a few months and the sensitivity level has definitely dropped. Haven't felt any side effect so if you suffer from teeth sensitivity, this is worth a shot.
Real results, highly recommend
My tooth sensitivity has greatly diminished after using this toothpaste. Wish I'd discovered it sooner. I find the taste much better than normal toothpastes as well, really recommend this toothpaste TomGong Illawarra
Holy grail toothpaste!
A friend told me about this toothpaste after hearing me complain of pain every time I ate sweets or chocolate! I had tried numerous other toothpastes targeted for sensitivity and none seemed to work. After ordering and trialling for about 4 weeks I noticed a considerable reduction in my sensitivity and am so relieved to finally have a solution to my annoying problem. Now I can eat as many sweets as I want 🙂 Jessica WA
It does what it claims
I am 83 years old, with thin tooth enamel, and I have been getting pain while eating. I have found that biominf relieves this pain and has made eating more enjoyable.  Geoff B
Excellent product for sensitive teeth
The best toothpaste I have used for sensitive teeth. Would definitely recommend and will continue to purchase. Was previously using tooth mousse, but have now been converted! Highly recommend this product Claire
Fantastic! Will order again
I have experienced Reduced sensitivity and my teeth feel even cleaner compared to the results I got with my old toothpaste. The flavour is great too, not too minty. Looking forward to seeing ongoing results. Joanna Illawarra
Nice Toothpaste
I've almost finished a tube. So far, so good. You only have to use about a pea sized amount each time. So far my teeth feel far less sensitive, cleaner and the colour seems to be coming back into the translucent areas. I have a few white spots that have improved slightly but nothing major yet. One thing I have to keep reminding myself is that I have to swirl the toothpaste foam for 30 seconds after brushing before spitting out, and then avoid rinsing with water. I admit I forget sometimes even after almost 3 months of using it. The foam makes my mouth dry after about 10 minutes and I'm hoping future formulations don't have this problem, because I can't leave it on any longer without rinsing. Maybe less foaming agent? Otherwise, thumbs up!
Just use this
I have been having multiple issues with my teeth for the past 10 months. I found this toothpaste after a remineralising treatment at my dentist. It is amazing. Tooth sensitivity has gone in two weeks.
Great results
I have been using BioMin F for over 18 months and my sensitivity has improved immensely far more than any other toothpastes I've used. It has a great taste and leaves my mouth so fresh. Evalina
BioMin F Toothpaste
Great toothpaste , I had really sensitive teeth and this as seriously helped .. I can now eat ice-cream and drink cold drinks . Plus my teeth are getting all the calcium they need . Would highly recommend .. my dentist recommended this for me. Michelle
I refer this product to all of my friends!
I had been using alternate brands of whitening toothpaste for years, and over time found my teeth becoming increasingly sensitive. Since using this product the sensitivity has stopped and my teeth are looking great!
So happy with this product and fast delivery. I'm a long-time customer 🙂
Works
I can bite into ice cream and drink ice cold water without any pain. Taste is good. Doesn't contain triclosan unlike a bunch of Colgate products. Overall I feel like I have a healthier mouth. Don't get bad breath and seems to last longer than Colgate Total toothpastes which sell on their ability to have long lasting protection. No fancy marketing nonsense like you get in the grocery isle with 100 different toothpaste options that all do the same, overlapping or different things.
Great Toothpaste
I've been using this for a few months now and have noticed that my teeth are less sensitive to temperature, will keep using it. Nice mild mint taste, just have to remember not to rinse after brushing! Miranda
Great for those with acid wear
Recommended by my dentist as a step up from the mousse and it really works as advertised. Tooth sensitivity issues both hot and cold are a thing of the past. Also works as a spot de-sensitizer treatment should any issues pop up. Just wish the tubes were larger for the same price 😉   PJeff
Great toothpaste even for sensitive teeth
This toothpaste left my mouth feeling fresh and clean. I have sensitive teeth and this toothpaste was certainly gentle enough for me to use. I would definitely recommend its use for those with sensitivity issues.
Excellent Product
The Biomin taste really nice, and my kids love it. We found our teeth whiter within the first week, and less sensitivity hot and cold food or drinks. The teeth also feel cleaner. Highly recommended Charlotte Z
A brilliant toothpaste.
BioMinF has been great for my sensitive teeth. Helps to keep my teeth protected between brushes. No side effects, apart from it not being super minty/doesn't leave you with very fresh breath. But this has the added benefit if you like a glass of orange juice in the morning. Thanks BioMin.
BioMin F
Very good toothpaste, I'm using this for over a month now. Will keep use this
Get my tooth very clean and help with the sensitivity. I saw people shared their experience online of this toothpaste. So I bought it online. Now I can't live without it.
Fantastic Product
This toothpaste made such a difference to my sensitive teeth. I purchased BiominF after my filling replacement with left me with super sensitive tooth and pain. This product not only help me to overcome the sensitivity of my tooth but also help me not to be in pain. Highly recommend it and it's worth every penny.
Excellent product!
Initially, this product is for my son while he has been in orthodontic treatment as a recommendation. Then I tried a few times and found that my teeth sensitivity reduced and start to be shine, smooth and whitening. Since then, we have been using this product happily. Jill
Helps with sensitivity
We are on our 4th tube now, and will be getting more. The biggest plus is that it has helped with my wife's sensitive teeth, more so than any other toothpaste in the past. Neil
Great toothpaste to strengthen teeth
I bought this product looking for an alternative to tooth mousse given to me by my dentist. This is my first time using Biomin, I have been brushing twice a day for around 3 months and have felt an improvement in my tooth sensitivity. No dramatic visible changes in appearance. Alyssa
Saved my teeth
I woke up on Christmas morning with a severe toothache. Did lots of research on the web to find an answer as my dentist was shut for the holidays. I found BioMin and ordered some. It has really worked as my teeth are no longer sensitive.
Worth every penny!
I first ordered Biomin F because my front teeth we're starting to look transparent towards the bottom. I also read it can help reduce white spots on teeth. Well it definitely didn't disappoint! After using Biomin F I've noticed my teeth are not only whiter, no longer transparent or sensitive. Spots have also reduced significantly. Not only a fantastic product but a wonderful customer support team, shout out to Les for all your help.
BioMin F Toothpaste
Definitely reduces the pain and sensitivity of my teeth. I have been using for a month now and have noticed a considerable difference. I will continue to buy this toothpaste  S Claire
Just as good as Tooth Mousse
Keeps teeth pain free. Just as good as Tooth mousse and makes them a bit whiter too. I brush with it and then rub it all over my teeth and gums at night.
It's expensive though. I wouldn't mind a bigger discount for buying more. Mathew
Great product! Helps with sensitive teeth.
This toothpaste really helped with my sensitive teeth as my enamel has been worn away due to grinding. Sensitivity immediately improved after using this toothpaste! I would definitely recommend this product!
Fantastic product for sensitivity and helping enamel
I started using biomin as I noticed the enamel was eroding on my front tooth as it was darker at the ends and was also experiencing sensitivity. I have definitely felt an improvement with my sensitivity issues and I am also starting to notice the dark patch lighting on my front tooth. I am really happy with this result!
It also tastes great, which is important as you don't swish water in your mouth after brushing and am left feeling fresh for a long time, I will continue purchasing BioMin! Bec
Great alternative to Apagard
This has been a great cheaper alternative to Apagard.
I have sensitive teeth and this offers sensitivity relief like Apagard but I bought it primarily for the remineralisation.
This is obviously hard to verify but I trust it as much as I would trust Apagard so there is no loss. JDK
Sensitivity is gone!
The product is great, the sensitivity is gone and I am experiencing a new level of cleanliness. My teeth stay cleaner for longer and at the end of the day I am still feeling they are clean.
During the first weeks I was missing the taste of intense mint of my previous toothpaste, but now I appreciate a better more gentle sense of freshness. Even after I abuse sugar snacks during the day.
I finished my first tube and before it was finished I ordered a pack of 4. Miguel
Good toothpaste and pleasant taste
I purchased this toothpaste after experiencing sensitivity and conducted research. After two days sensitivity disappeared. Teeth seem to stay cleaner for longer. The kids toothpaste is liked by my kids. MarilynD
Does exactly as described, great toothpaste
Got this after a recommendation from my orthodontist improved sensitivity almost straight away, impressive. Not overly minty, which is a positive in my opinion. will be getting it from now on. Alexandra
Thanks a lot
My teeth are very sensitive, and I might have gum disease but I feel they are getting better by each day thank you I'm enjoying this product I will continue to buy more
This Toothpaste is unbelievably Good. I love it
This is the best remineralisation toothpaste I have ever used. I changed from Pronamel and my husband changed from Pro Sensitive. Neither of us have had sensitive teeth since. It tastes great a little like the GC Tooth Moose. Its very reasonably priced considering how good it is. This is something I definitely wouldn't be able to do without now. No side effects from using this product. Angelvaz
Helped teeth pain very quickly
I have sensitive teeth. I sent my husband shopping for toothpaste when I had run out and he got a popular brand for sensitive teeth that included whitening. I usually don't use whitening products, but I gave it a go.
After a few days my teeth just hurt! All the time. So I shopped around for something else that helps enamel and sensitivity. I read about biomin f in a random internet thread and then decided to order. Well, I've only had this toothpaste two days, but my sensitivity is basically gone. I'm going to keep using and reorder when the time comes! Jessica
Great Vegan Product
Love this product far better than the GC tooth mousse. It's helped with my sensitive teeth, and love that this company endeavours to be as environmentally friendly as possible. Will reorder.
Great toothpaste
BioMin is recommended to my daughter from her orthodontist. Now we are all using this toothpaste, both F and C, it exceeded my expectations. It works great for my daughter's dental issues in preparation for her braces and stronger teeth. After 2 days using this toothpaste it resolved sensitivity on my teeth as well. Alma 2020
Love it my new only brand of toothpaste
I bought this magic toothpaste after my dentist recommended the non vegan equivalent and I am a vegan. It has taken away tooth and gum sensitivity and my mouth feels great Lou 2020
I never want to use another toothpaste.
My sensitivity is significantly decreased. I wish I had found this sooner! My mouth feels so clean after use. It took some getting used to the bitter aftertaste but overall flavor isn't bad. Also worth it.  Miki J 2020
One product replaces 2+
I stumbled upon BioMin when searching for tooth mousse. I decided to give it a go and it has done a great job at keeping sensitivity at bay. I no longer use Tooth Mousse. The Scientist 2020
Great Product this is the only toothpaste I use
Great product works awesome on sensitive teeth. I have been using this of over two years now and will continue well into the future. I highly recommended this product it beats anything you can buy from a regular pharmacy or supermarket.
Does what it says it will do.
I came across BioMin as I was looking for a remineralization toothpaste and I have been testing the first tube for about 8 weeks now. I immediately noticed the strengthening of my teeth after the first few brushes. I feel my teeth stronger after each brush.
The sensitivity reduced drastically after using this toothpaste.
Happy Eating
No. I actually cleaned my teeth 3 times a day. It took about 8 days to subside and all good now. Formally I could not chew on my right upper teeth.I would recommend this brand for anyone having similar pain.
It really works
I tried Biomin for a month and stopped just to see its effectiveness. At first I disliked the fact that its not as minty and strong as my old toothpaste. However, after trying it for a month I noticed that the teeth sensitivity I had was gone. I thought it might be by pure chance so I went back to my old toothpaste to find that the sensitivity and brittleness of the teeth came back again. CynthiaP
Fantastic Product!
I have been using Biomin for a month and a half now and it has worked wonders for me. While trying to quit a horrible smoking habit and swapping to vaping, my gums got infected, and my teeth started to feel loose and sensitive.
I went on the search to find something to remineralise my teeth and strengthen them. I came across Biomin and now my teeth are definitely sitting firmer in my gums and sensitivity has disappeared. I'm so looking forward to the upcoming months.
The customer service is fantastic too!
Thank you Biomin.
You have literally saved my smile  Josie 2019
Visible results
I started using Biomin F as I saw signs of enamel loss in my teeth due to acidity. After using Biomin for a month, my teeth look whiter and feel stronger and less sensitive. Definitely going to order more! Kitty Kat 2019
PREMIUM toothpaste at an affordable cost. Worth every penny
For what it's worth, I wasn't expecting much from Biomin F when opening the product. I thought all the hype about the product was wrong. I figured this would be like the 8 other toothpaste products I've tried that have failed to treat my sensitive teeth. But to my suprise, this one does. It also seems to be making the white spots on my teeth fade away, which I didn't realize can also happen until I looked it up. Overall great product, will be recommending it to all my family and friends. JudyS 2019
Wonderful toothpaste!
I'd highly recommend trying BioMin F. I've tried many toothpastes as my teeth became more and more sensitive, those that helped also made all the skin peel off my mouth, so do normal toothpastes. I took a leap and so far, two tubes later, my teeth seem to be getting less sensitive and they feel great, no skin peeling and some stains are slowly disappearing. Thank you for a product that actually works. Kay 2019
Great product! Fast shipping.
Started using this recently. Product came quickly, and tastes great. I've had less sensitivity since starting to use it. Will wait to see what my dentist thinks over the next 6-12mths! Ibk211 2019
It works!
I bought this for my wife who had two sensitive molars. She had tried other brands (Colgate Sensitive & Sensodyne) , each for a month but no results. Within 1 week (following all instructions) there was a slight improvement and now 4 weeks in the sensitivity is at a very low level. There are no side effects other than cleaner feeling teeth and, having read all the information provided by BioMin, better knowledge on how to care for teeth. She's very happy with this product and will be staying with BioMinF. Purchased directly from BioMin and very happy with delivery time. Grizzly
I am converted
My molars have been sensitive for a while now and my lower front teeth just recently started to feel sensitive as well. After using BiominF for a week, my front teeth are no longer sensitive. I continue to use the toothpaste not expecting anything. It's been 2 months now and I just realized that my molars are not sensitive either. I definitely will continue to use this toothpaste as I never want to go back to feeling what my teeth use to feel before. Very happy customer. Angie 2019
Couldn't be happier.
It takes a bit to get used to not rinsing after brushing, but the results speak for themselves. This stuff actually works. It actually improves the mineralization in your teeth. Color, smoothness, sensitivity, all improved. Wish I had bought it sooner.John H 2019
Best toothpaste
I have very sensitive teeth – this toothpaste helps so much. I recommend it highly, love the mild minty taste – definitely will stick to it. Well worth the little bit extra cost for such a great product. Sharma 2019
Great toothpaste!
This is the best toothpaste I've found! I wish it was sold in the US. My mouth always feels like I just came from the dentist, and my teeth just look better. Before I started using it I had a few teeth that were hurting and now there is no pain. LKK 2019
Great toothpaste for sensitive tooth
Really pleased with this product. Previously I tried "Sensodyne Sensitive Teeth Pain Repair & Protect " and it did not work that well. After using Biomin F for 1 week, my tooth sensitivity was greatly reduced. After months of usage, my sensitivity is completely gone. Ehan 2019
I'm a convert
I'm really pleased with this product. It's had a much greater impact on reducing my sensitivity than other brands available in Australia (Sensodyne and Colgate) . I'm making a permanent switch. Thanks BioMin! Michael 2019
The only toothpaste for me
Fantastic product and just perfect for teeth. The only toothpaste to solve my sensitivity in the past, and the benefits of this product for your oral health are not something you find at supermarkets or dental stores. Clean teeth, nice gums and fresh breath. All the while I am strengthening my teeth and making my mouth healthier!! So thankful. Great customer service, fast contact via email, but delivery could be faster and wish there was more than one day for export pickup for shipment to New Zealand. Otherwise shipment showed up safe and sound and happy! R.Townsend 2019
Awesome Toothpaste
Really happy with this toothpaste. My teeth feel definitely cleaner and smoother compared to any other toothpaste I used in the past. It really cuts down on sensitivity and I like the extra protection BioMinF gives my teeth. A great product I can highly recommend. Annemie 2019
Wish I had have come across Biomin F 18 months ago!
Within the first 2 weeks of using Biomin F, my young daughter's sensitivity of her hypo-mineralised teeth has dramatically reduced.
The spearmint flavour is mild enough for young children and the instructions for use are easy to follow. The order arrived quickly and we're very happy with the product. Kat 2019
One of the best
After a lot of research, I bought this toothpaste and was not disappointed – greatly reduced tooth sensitivity. The active ingredient is similar to novamin but has some advantages over novamin. Dan 2019
Teeth feel and look so much cleaner
My teeth feel so much cleaner and look brighter. I would recommend this toothpaste to anyone with sensitivity and/or demineralisation . I have not experienced any side effects what so ever…A Great product !
Great everyday toothpaste
I have only used one tube of biominF but I highly rate it, my teeth felt a lot less sensitive whilst using and I'm looking forward to my next tube! It is a little bit expensive but worth it, if you can afford it. Jamie 2019
Amazing whole family loves it!
5 stars my kids love it and so do we! No complaints, have noticed so many benefits from its use. Not as much sensitivity as I was experiencing it helped 100 percent! Also breath stays fresh all day. Ellie 2019
The whole family loves it!
We started using BioMinF a couple of months ago and I noticed my gums becoming healthier within a short space of time. My teeth aren't as sensitive as before and everyone says their mouths feel cleaner & fresher. I'm hooked and intend on recommending to other family members.
September 20th 2019 Update: My gum health has improved significantly!
I noticed within a week of using BioMinF that my gums were less sensitive & my teeth whiter. I love the taste and have the whole family using it now. Would totally recommend! GLP 2019
Sensitive teeth begone
This is great stuff. After spending over $300 at the dentist, with the pain in my teeth continuing, I found this great product whilst looking for an alternative. I have been using it for long time and would recommend it to everyone. It's definitely the best thing I've come across for sensitive teeth without a doubt
Has helped a lot
Recommended by my Dentist. Biomin has helped to reduce sensitivity and strengthen tooth enamel from a few years worth of damage avoiding fluoride toothpaste. The whole family uses it. Three tubes lasted 9 months. Teeth are shiny, clean, and seem to be whiter. Would recommend this product for healthy teeth and gums and as the simplest way to avoid painful drilling sessions at the dentist. Lisa 2019
Seems great so far.
This is great stuff. I've tried mixing my own remineralising toothpastes in the past. Biomin is already providing relief from sensitivity and my teeth seem cleaner than ever. Looking forward to the long term benefits. Malcolm 2019
 Update: Excellent product
Have been using Biomin F for a few months now and love the low-frothing properties of this toothpaste. Most toothpastes froth up when brushing but not this one. It's great. And it's great for sensitive teeth.
Impressed
My dentist recommended a similar toothpaste to strengthen my teeth and to reduce sensitivity. The low fluoride composition and clinical data persuaded me to try BioMin F instead. So far no more sensitivity issues. My husband has problems with cracked teeth in recent years – early days but already his teeth cleaning routine has ramped up just by using as directed. We like the super clean, smooth feel after BioMIn use. Not too minty, low foaming and doesn't taste chemically like many toothpastes. Giving a tube to frequent traveller daughter for better dental protection when away. Hope it will become more widely available in pharmacies. KAH 2019
Relieved sensitivity
We use as directed, and let the paste sit on our teeth for 2 minutes before spitting. The bioactive glass particles have relieved what sensitivity I had before starting Biomin F. I will likely be a lifelong customer.
One complaint in the ingredients. I would prefer they remove or find better alternatives for the following ingredients: Ace K, titanium dioxide (I'd rather have no abrasiveness beyond what is absolutely unavoidable), aroma (useless — I don't care how my toothpaste smells, SLS (it's not that foamy already, and I don't care if it is anyway).  MMM 2019
Results and pleasant taste
Loved that the flavor was not overpowering. Pleasant taste, takes time to get used to not to wash the paste out but can feel the teeth are not sensitive anymore. Loved it ! Mike
My dentist agrees this is space age toothpaste
Started using this about a year ago after doing tons of research on a "better" toothpaste.
The results have been amazing. No sensitivity anymore, and my dentist has been blown away by the results. She uses some sort of water blasting thing, and is able to turn it all the way up without any issues with me screaming in pain from sensitivity. Apparently everyone else would go nuts at the level she runs it! Plus, absolutely no cavities or other issues.
I'm sold. The higher cost of this offsets dental repairs easily. Pat
Toothpaste to smile about
For all those times I've been brushing my teeth with oral B, Colgate, white glo, activated charcoal, beer and bourbon, I could of been using BioMin toothpaste. All those times I missed out on all that fantastic remineralising benefit, has aged my teeth almost 100 years.
Thank goodness my partner brought me these for my birthday three months ago. I never heard of a toothpaste that can strengthen teeth while you sleep and don't understand half the science of it, but I was very fascinated. I tried it and used as instructed, which meant just spitting after brushing and not rinsing. Was I amazed at what it had done to my teeth.
Before I would talk with my mouth as closed as possible, but now i open wide, smile openly and show my teeth proudly. After a few months of using this toothpaste my teeth was noticibly whiter, brighter and stronger. I was intrigued by how quickly it relieved my teeth sensitivity. Of course, I had to use it consistently for 2 months to notice a real difference.
Wish I found this toothpaste earlier, as it would of saved me from some cavities and preserved my natural beauty. I would of still been the same handsome fellow that my partner and the public loved, if my teeth stayed almost as immaculate as it was 7 years ago. Oh well, better late than never.
Still noticing minor improvements to my teeth, even after 3 months, which is surprising. People thought I got dental works but all I did was brush my teeth twice a day with BioMin and cut out coffee, cigarettes and red wine. I even had my mum call me a 'pretty boy' for the first time in 10 years, which is amazing.
I do believe BioMin toothpaste is the real deal. I've never used anything as good on my teeth as BioMin toothpaste. Who would think that one tube of paste can bring so much happiness. Will keep brushing my teeth with BioMin. Kung Fu Chicken 2018
Amazing product
I love this toothpaste it helps to keep cavities st bay and helps my tooth sensitivity too. Just bought another bulk order as I am now getting my partner to start using it as I love it so much myself. Lei
Almost gave up but then found BioMin
Thought I'd never find a toothpaste that would heal my sensitivity. I'd tried DIY remineralising pastes with no luck. I stumbled upon biomin and thinking I had nothing else to lose I'd give it a try. The reviews were all positive so I had a good feeling about it. It's only been 2 weeks since using BioMin but the results are already more than I could have ever hoped for! My sensitivity pain halved in the first 5 days and now at the 2 week mark, it's hardly present at all. I can't wait for the benefits that will come with its extended use. I won't be using anything else other than BioMin from now on, I just wished I had found it sooner. It took a bit of getting used to brushing your teeth half an hour before eating and not rinsing your mouth but for the results I'm getting, I'm more than happy to do it. K.J
Absolutely happy with this product !!
No side effect I got. I have been using Biomin F for a long time. Since then I have not have any dental problems. My dentist is very happy with my teeth. I do not have any sensitive tooth. I am completely happy with Biomin F !
Great Product
I love this toothpaste, it helped with the sensitivity and with thinning enamel. I bought extra and gave it to family and friends and they have also had great results.  Heather
Excellent results for adult with sensitive teeth and children
I decided to give it a try specifically for my daughter who was born early which resulted in the hard layer not forming on her teeth. She has had multiple fillings on most of her baby teeth and even with good diet, 3 monthly dental visits, high fluoride toothpaste and mouthwash it was not improving. I was concerned about the impact of the high fluoride toothpaste and mouthwash on her body and was obviously concerned it wasn't helping. So when I read about this product in a magazine and investigated, it made sense and I decided to try it. Whilst I was investigating I also read that there was a lot of positive results for sensitive teeth. I have had senitive teeth for years and tried many senstitive teeth toothpastes with only limited improvement. Since changing to this toothpaste 12+ months ago, my daughter has had only 1 cavity, her adult teeth are looking good. My other children although having had no dental issues previously, now also use it and their teeth are still good. SInce changing, the sensitivity in my teeth quickly decreased and within a month or so, no sensitivity at all. Highly recommend this product based on our results with it so far, Loni 2018
Great product for thin sensitive teeth
'I've seen Biomin F toothpaste online after searching toothpastes for teeth remineralization. I'm using BioMin F toothpaste because I have sensitive teeth, exposed roots ( due to grinding teeth) and some thinning of enamel. I've been using BioMin F for a few weeks now and I can see significant improvement in sensitivity of my teeth. I believe they are a shade whiter than before as well. As a bonus this toothpaste has a very mild mint flavor which is great for me as I'm quite sensitive to strong smells and artificial flavors.
This is Perfect!!!
I love this toothpaste. The very first night I used it, it removed almost all the sensitivity I felt in my teeth and has since reduced the sensitivity even further. The minty flavour is quite light so it's not overwhelming. BioMinF leaves my teeth feeling clean and white and fresh – I have never found any other toothpaste that could do this. I will never go back to any other toothpaste, BioMinF for life! Stefanie
Excellent toothpaste!
This is a great toothpaste backed by solid scientific research. The first time I used it, I couldn't believe how clean it made my teeth feel. It also helps whiten and strengthen them and I've found it great for sensitivity. Highly recommended!
December 7th 2018 Update: Best toothpaste we've ever used!
Our family of five switched to BioMin about a year ago and we're all very happy with it! It leaves your teeth feeling clean, appears to whiten them and even makes them feel stronger. Highly recommended!!  Zara
Has really helped with my tooth troubles
I first tried BioMin in the UK, and it was the only thing that has been able to help with my dental sensitivity. Having recently moved to Australia I am delighted that this toothpaste is available here – I had expected to order from the UK.
The toothpaste is formulated on the basis of some cutting-edge research at the University of London. I can say my tooth- sensitivity has dramatically improved, and I *seem* to be less decay prone. Sash 2018
Excellent
I recently started using BioMinF, I had a few very sensitive teeth, within one week of using BioMinF my sensitive teeth completely settled down. BioMin F is the best toothpaste I've ever used, very satisfied. Very pleased that the toothpaste is backed up by scientific research, and remineralizes teeth. Your teeth and mouth will love it, grab yourself some BioMin F, you won't regret it.
Great product
I've been using this toothpaste for a few weeks. My teeth feel cleaner and stronger plus they are definitely whiter. People have commented on how bright they look.They are no longer sensitive.
Biomin F has made a big difference to strength of my enamel!
I've definitely noticed a difference in the senstivity of my teeth and feel like my enamel has strengthened since brushing with biomin F. I wouldnt go back to a standard toothpaste again. ScotJNZ 2018
Sensitivity begone…
I tried this toothpaste after reading about it in a science journal. I thought the approach was novel, and figured it was worth a try. It works. My teeth are no longer sensitive to cold, or sweeteners like honey. Cold things are still cold, but they no longer feel like someone is poking at my nerves. Brian 2018