Low fluoride high performance toothpaste : 60% less fluoride
BioMinF's unique slow release mechanism is a 'breakthrough' that may significantly reduce tooth decay.
6 reasons why BioMinF may be better for kids than regular kids toothpaste
BioMinF uses 40-60%* less fluoride because it is used more effectively.
BioMinF repairs/rebuilds/remineralises faster than many big name brands.
BioMinF actively

combats

the impacts of sugar and acidic diets to protect teeth.
BioMinF has a child-friendly

mild

minty taste.
BioMinF has reduced abrasiveness to be

gentle

on teeth.
BioMinF is

cost effective

, a tube lasts about 1 month.
*Than regular toothpaste
Tooth decay
Tooth decay is the most prevalent disease in Australia. Luckily with good dental hygiene, it is curable.
The key active ingredient in most toothpaste is fluoride, an ingredient that helps fight decay, drive repair and harden teeth. However for fluoride to be effective, it needs to be available in saliva at above the therapeutic levels, of about 1 ppm[1]. The challenge faced by regular toothpaste is, fluoride rapidly disappears following brushing [3].
Fluoride drops below therapeutic levels rapidly
Within a relatively short period, the level of available fluoride available following brushing falls below therapeutic levels [4]. To combat the rapid rate at which fluoride disappears, toothpaste manufacturers increase the proportion of fluoride in the toothpaste. Adult toothpaste has around 1400-1500 ppm of fluoride. Childrens toothaste targeted at ages 6+ has 1,000 to 1500 ppm, Children's toothpaste for ages 2-5 contains around 200-550 ppm.
Regular toothpaste needs more than 1,000 ppm fluoride to have benefit
An extensive study reviewed the effects of fluoride use in children. It showed that fluoride in traditional toothpaste needs to be above 1,000 ppm to show a statistical benefit in fighting decay (caries)[2].
Fluoride needs to be slowly released.
Professor Ten Cate, a leading caries (dental decay) researcher has noted that:  "For fluoride to be beneficial for longer than the time of brushing, fluoride needs to be deposited and slowly released"[5].
BioMinF a breakthrough in toothpaste technology
Professor Hill and his team took up this challenge. They modified existing technology used in a leading sensitivity toothpaste by adding fluoride into the slow release molecule.  BioMinF was born,  a toothpaste with an intelligent slow release mechanism, that makes therapeutic levels of fluoride available for up to 12 hours.
How does BioMinF work?
When you brush your teeth with BioMinF a thin coating is deposited on the tooth's surface. This coating dissolves across the day and delivers a supply of fluoride, calcium and phosphate to the tooth's surface.  This supply helps repair, harden and make a protective coating.
BioMinF actively fights against sugars and acids
Interestingly when the tooth becomes attacked by decay-causing acids (acidic foods or sugars converted into acids) the rate of release of fluoride, calcium and phosphate increases for additional protection.
Professor Hill "BioMinF is a breakthrough innovation that could significantly reduce dental decay"[7].
BioMinF is a low fluoride toothpaste.
BioMinF's slow release formula allows the quantity of fluoride to be reduced to less than 600 ppm. (40-60% less fluoride of standard toothpaste) Whilst maintaining therapeutic levels of fluoride in the mouth for up to 12 hours[8], 6X longer than regular toothpaste. When under attack from sugars or acids BioMinF increases its rate of protection to help stop decay forming.
References
[1] Gillam D, Dentine Hypersensitivity: Advances in Diagnosis, Management, and Treatment 2015. p.169-170. Figure 11.18
[2] Walsh T,Worthington HV, Glenny AM, Appelbe P, Marinho VCC, Shi X. Fluoride toothpastes of different concentrations for preventing dental caries in children and adolescents. Cochrane Database of Systematic Reviews 2010, Issue 1. Art. No.: CD007868
[3] ten Cate J M,  Contemporary perspective on the use of fluoride products in caries prevention.  British Dental Journal 214, 161 – 167 (2013)
[4] Gillam D, Dentine Hypersensitivity: Advances in Diagnosis, Management, and Treatment 2015. p.169-170. Figure 11.18
[5] ten Cate J. Review on fluoride, with special emphasis on calcium fluoride mechanisms in caries prevention. Eur J Oral Sci. 1997;105:461–5.
[6] Moira Crawford Quality over quantity, Product News, Oral Health Jan / Feb 2017  50 / 51
[7] Queen Mary University of London, "New toothpaste ingredient hardens teeth whilst you sleep".  New release 15 April 2016
[8] Hill R, "BioMinF Technical Report" – on file.  / www.BioMin.co.uk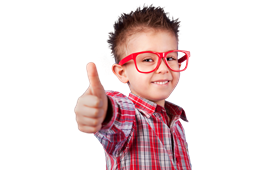 Benefits of fluorapatite
Fluorapatite is more resistant to acid than tooth enamel (hydroxyapatite) and hence gives greater protection against acid attack. Conventional toothpaste introduces fluoride during brushing, however, the fluoride rapidly diminishes at an exponential rate.